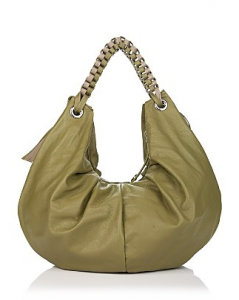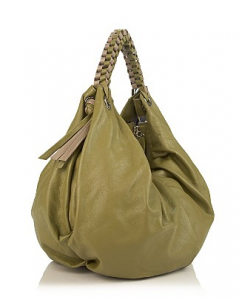 As the name clearly implies, this Dautore bag has a linking strap.  The unique design of the strap is the main feature that attracts me to this bag. The description of the bag says "intricately linked straps — reminiscent of block-stitched lanyards". When you look closer, you can see that the linked straps are made of two different colors of leather, which I think add a little more dimension to the strap.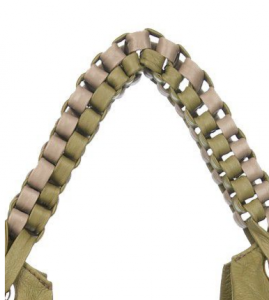 I always love it when designers come up with something different but still manage not to make the bag look too "out there",  like this bag for example.  This bag will get you noticed in a good way, but not in a "fashion victim" kind of way.
The slouchy shape and the roomy size also won me over.  I'm just not too crazy about the colors.  I love bags that are richer in color.
This bag comes in two colors: Amazon and Argila (which is the color of the other link on the strap).  Buy from Bloomingdale's for $580