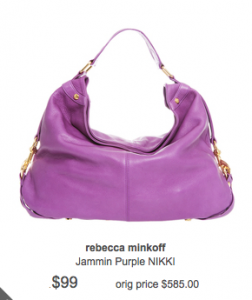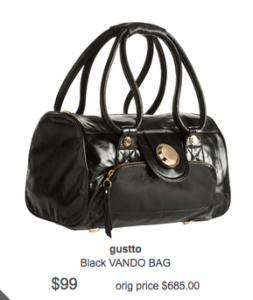 Today I checked out the Ideeli Red Sale.  The prices were amazingly low.  I have never seen a new Rebecca Minkoff or Gustto bag sold for $99.  With this kind of price, the merchandise are certainly gone in an instant.
A lot of people look at me all weird when I told them that I like to shop online.  The low prices and the convenience are the main reason for my online shopping habit.
If you are not an Ideeli member yet, please click here for the invitation.