Archive for the 'Giveaway' Category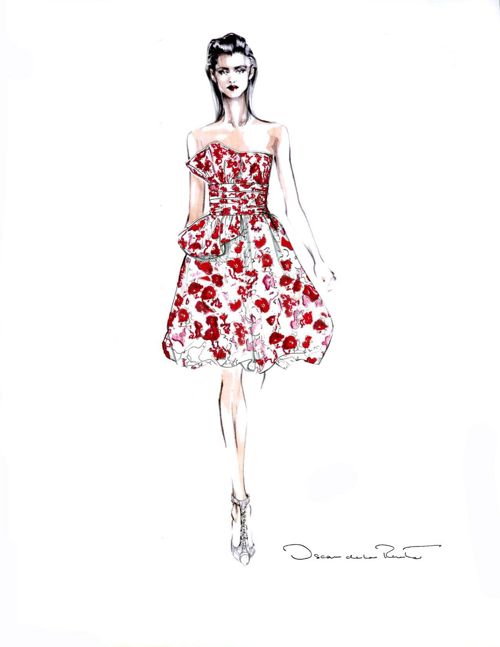 Click HERE to enter the giveaway!
In an unprecedented collaboration, ideeli has paired up with Oscar de la Renta to give one lucky winner a one-of-a-kind dress designed by the icon himself. With his signature style, Oscar de la Renta captures the essence of modern women in this original creation. Crafted in floral silk faille, this bubble-hemmed cocktail dress embodies the sultry sophistication of the label. Better yet, in addition to this original creation, the winner will receive a sketch of the dress, signed by the designer.
Starting June 1, ideeli members have thirty days to enter this marquee giveaway and claim their chance to capture an original Oscar de la Renta creation and a piece of history. This giveaway is so unique, in fact, that it has been highlighted in the leading fashion industry publication, Women's Wear Daily.
While only one ideeli member can win, everyone can enjoy insider tips and explore the world of de la Renta by signing up for Oscar de la Renta emails. Packed with details about everything from new product launches to the latest sales to exclusive Oscar de la Renta giveaways (one ideeli member who signed up will attend de la Renta's Resort show in NYC on June 1st), the updates keep fashionistas in step with one of the world's greatest fashion houses, and is a must-have for any de la Renta fan. So get on Oscar's list to bring more of his inspired style into your life. After all, aren't the best dreams the ones that come true?
Win a Miu Miu Bauletto from Ideeli! This event starts Monday, May 25th.  No purchase needed, just log in and enter. If you are not a member yet, click HERE for the invitation!
Young at Heart
Before each designer and her mother decided to introduce a "younger, hipper" spin-off line, there was Miu Miu. When the academic-turned-fashion designer Miuccia Prada launched her collection in 1992, it was the subject of some head-scratching. How could the Milan-based fashionista top the winning formula of Prada, her Italian megabrand which has launched countless trends and even more look-alike designs?
Easy. She did it by creating a collection that is equal parts serious fashion and serious fun: from sixties-style swing coats to colorful frocks to artful accessories. Perhaps that's why it's a favorite among the cool girls in Hollywood like Maggie Gyllenhaal, Selma Blair and Kirsten Dunst, who've all starred in Miu Miu's advertising campaigns. Now that's what we call a celebrity endorsement.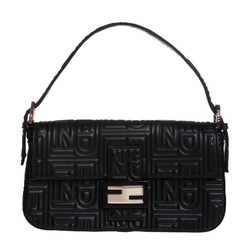 Win a Fendi Baguette from Ideeli! This event will start on Sunday, May 24th.  No purchase needed, just log in and enter. If you are not a member yet, click HERE for the invitation!
Fashion's First Family
In the 1920s, when Adele and Edoardo Fendi ran a small shop in Rome, peddling fine leather and fur goods, they had no idea that one day it would become a global fashion powerhouse. By 2008, thanks to their five savvy and extremely stylish daughters: Paola, Carla, Anna, Franca and Alda, the Italian brand is coveted from here to Dubai.
During their worldwide expansion, the Fendi sisters were clever enough to hire the legendary design guru Karl Lagerfeld, who helped create everything from housewares to handbags, including the famous baguette that launched a thousand look-alikes and a few sample sale frenzies during its time. Fendi's signature double F logo stamped on all of their premium products, has lured celebrities from Mischa Barton to Sarah Jessica Parker to Kanye West, who once shaved the symbol into his head. Talk about brand loyalty.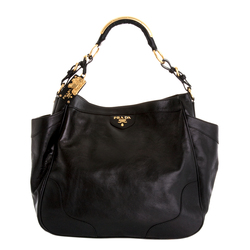 Enter the Prada giveaway at Ideeli, right now!  Please click HERE if you are not a member of Ideeli yet. The drawing of the winner will be on Fri, May 15 2009 at 09:04PM EDT