Got Faked? Now What?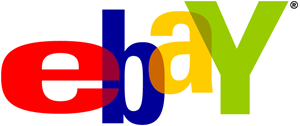 So you accidentally got a fake bag from eBay.  Now what? Here is a step by step guide on how to get your money back:
1.  Confirm that it is indeed a fake.
Louis Vuitton has had slight variations in many of its styles and models throughout the years.  Some of these changes throw off my buyers and make them question their authenticity.  That is totally understandable.  I always ask that if there is ever any question about authenticity, that they take that piece directly to their closest Louis Vuitton boutique or have it authenticated through a service like My Poupette.  Some Louis Vuitton sales assistants are young and have had little experience with vintage LV especially, and may not even be familiar with some more rare pieces or lines.
Other brands are similar…  whether you've purchased a Juicy, a Chanel, a Hermes etc. there have been slight variations from year to year or season to season.  Find an expert, and get a second opinion.
2.  Save all packing materials.
Do not throw out the box, bag, packing materials etc that the seller used to ship the item to you.
3.  Immediately, send your seller an email.
Once you have confirmed that the item that you have purchased is fake, send your seller an email.  Your first instinct will be to send them a nasty note or perhaps give them a call.  Calm down, count to ten- get hold of your emotions and then send them a VERY nice email (even if you don't feel like being nice) saying something to the effect of (in fact you can copy and past this if you'd like- just use your name and the sellers name):
"Dear Seller, thank you so much for quickly shipping the bag (or wallet etc.) that I purchased from you.  I have been excited to receive it.  I was however, very disappointed to find that it was not authentic as promised.  I am sure that you were not aware of this and I will be happy to return it to you ASAP.  Please let me know where you would like me to send it and how quickly I can expect to be refunded.  Thanks so much, Buyer"
4.  Wait for their response.
5.  Take pictures of the item.
This will be especially important if the pictures in the auction are of a different bag than the one that you have received.
6.  If you seller agrees to the return and refund… move on to number 17.
7.  If your seller refuses to accept your return and refund…  send them another, more forceful email.
This email will let them know that you are very serious.  Something like this:
"Thank you for responding.  Unfortunately, this is not a satisfactory resolution.  As you well know, it is not only against eBay's Policy to sell counterfiet items (or to even disclaim authenticity), it is against the law.  I purchased this bag because you had listed it as authentic.  It is not.  If you refuse to work with me, I will begin the process of filing a fraud report with eBay, PayPal and local law enforcement if necessary.  If I do not hear back from you within the next 24 hours, I will give you a call so we can discuss this further.  Thank you for your time,  Buyer"
8.  If your seller agrees to the return and refund… move on to number 15.
9.  If your seller refuses to accept your return and refund… pull their contact information and give them a call.
10.  Call your Seller.
Same as the first email.  Be very nice on the phone.  Don't accuse… Give them the benefit of the doubt that they didn't know, etc.  Just let them know that you want to work this out in a way that is fair for both of you.  You know they aren't out to scam them… so surely they'll refund if you return the bag etc.
11.  If your seller agrees to the return and refund… move on to number 15.
12.  If your seller refuses to accept your return and refund…
after 10 days after the auction- but before 60 days after… file with eBay that your item was not Significantly As Described You may qualify for eBay's Standard Purchase Protection Program.
13.  If you paid by PayPal,
you will also want to file for PayPal Buyer Protection within 45 days of the your payment.
14.  If you paid via Credit Card with PayPal,
you will also want to contact your credit card company to see their purchase protection program.
15.  After 30 days, file a Fraud Report with eBay.
16.  File with the appropriate agencies:
There are many agencies that you should file with… I'd give you the links, but eBay will only allow me to have links that are within the eBay website.  If you google the following, you'll get there:
USPS Postal Inspection Mail Fraud
National Trade Commission Complaint
Internet Fraud Complaint Center
17.  Return the counterfeit item to seller.
Keep all of the original packing materials.  Repack the item and ship it back to the seller via some form of tracked- signature upon arrival- mail.  Keep all of the paperwork.
18.  Getting your refund.
It is standard procedure with sellers on eBay, that they simply will not refund until they have the item returned to them.  Do not worry if a seller requires this… just ship it in a secure manner- with signature confirmation- so that you will know when they have it.
If you've paid by PayPal, let your buyer know that if they click the REFUND link on the bottom of the transaction page for your payment, their PayPal fees will be refunded as well.  You don't want them refunding your payment to you by a PayPal payment to you, as you will have to pay fees on that payment.  If you get a PayPal refund, there are no fees.
If you've paid by check or money order- expect a refund of the same.
19.  eBay's Fraud Protection:
Understand that eBay's Fraud Protection program is not a quick one, when it comes to getting reimbersed.  Not only that, but eBay allows only $200 in protection and charges a $25 deductable on each filing.  If you've purchased a fake bag for $40.  It probably would not be worth the money to go through the hassle.
Hopefully, by following the steps above… you'll get your money back!!!
20.  Getting an authentication:
PayPal will require a written authentication if you've filed a "Significantly Not as Described" complaint against your buyer.  You can attempt to get a written authentication from a Boutique or department store… but you probably are not going to get one.  You can get a written authentication from an expert in your brand- My Poupette does Louis Vuitton, and I believe now has a network of authenticators for Marc Jacobs, Hermes, Chanel and possibly others.
21.  If all else fails, call your credit card company and issue a chargeback:
Tell them the whole story.  Get all of your information in order…  If you'd paid by credit card, you will get your money back one way or another.  It won't be fun and it won'd be easy… but it can be done.
If you haven't paid by credit card- then your only possible resolutions are 1. working it out with buyer or 2. getting PayPal/eBay to side with you for a reversal.
Buying designer handbags and accessories on eBay is fun… but you have to be careful!  Remember the following!
Only Pay by PayPal and with a Credit Card!!!
Don't buy from seller's with PRIVATE feedback!!!
Check seller's feedback for a history of selling FAKES!!!
Special thanks to fashionphile of Ebay for taking the time to share this helpful tips.
Please report any counterfeit item on eBay HERE to protect other buyers from fraud. Let's look out for each other and make our eBay shopping experience more pleasant.