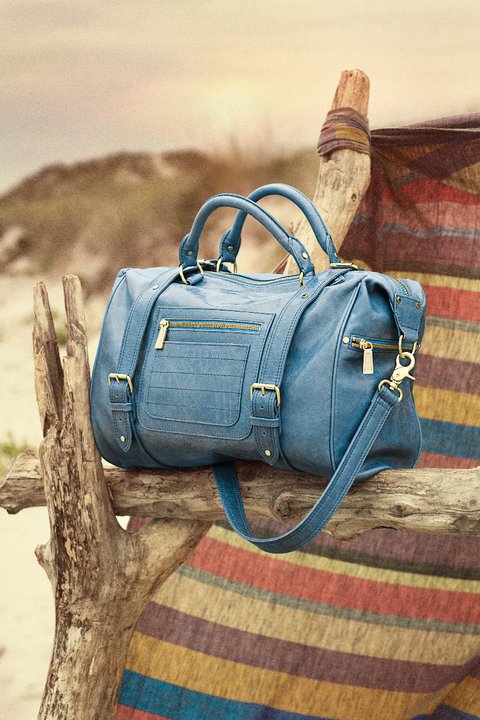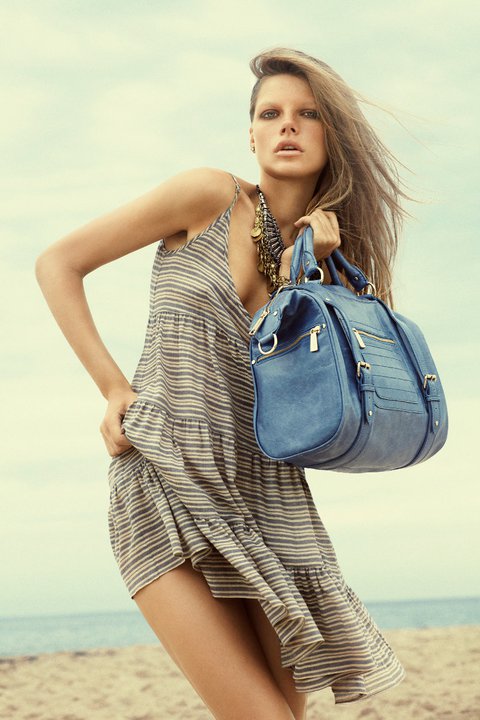 Image from Rebecca Minkoff Facebook fan page
If you are obsessed with bags like I do, you will look at bags in a whole different way.  You will start noticing even the smallest details.  Right now I'm in love with this Rebecca Minkoff Delight Satchel.  The shape is nothing revolutionary, but I love the details: From the two buckled straps that lay vertically around the bag, the way the pocket is stitched to the small tiny round hardware that she put near the tip of the buckled straps. Everything just fall beautifully into place.
Besides the details, I also pay attention to the functionality. This roomy bag (15.5″w x 12.5″h x 6.5″d) has 3 exterior zippered pockets and a detachable shoulder strap, which is good enough for me. I can't find any picture of the inside of the bag but I'm pretty sure it should have a zippered pocket inside too (just like the Morning After Bag).  I'm hoping that she uses metal interior zippers instead of plastic ones, because plastic zippers makes the bag look cheap (yes, even if it's only on the inside).  This plastic zipper thing might be one of my weird bag pet peeves.  I have passed on buying bags that I really like just because they have plastic zippers on the inside.
You can pre-order this bag from lunaboston for $495.  Currently, they only have the color black.  I would wait around for the other colors, as I'm sure they will be pretty.  I love the blue one in the picture.